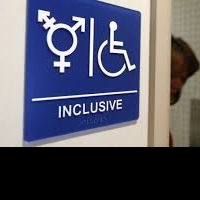 The Summer to Pray
by Jeffrey Haglund | May 31, 2016
We are in the middle of a cultural battle. Everyone is well aware of the battle going on right in front of our eyes. We as Christians are also aware that this battle is not going on only with boots on the ground, but is raging in the heavenly places. Satan is bent at destroying our churches, families, and God's created order.
This summer we face two crossroads as Jesus' church. This call for our churches to face these crossroads in battle formation is critical. Our battle formation is prayer. Prayer is more urgent than ever today. Please consider ways you are going to encourage your family and church to pray for our nation.
The first battle this summer will involve multiple legal confrontations over transgender school bathrooms, lockers, and showers. Both sides want to win this culture war before school begins in the fall. We need to be on our knees over how we as a church will respond to the secular lefts' embrace of individual identity determination and how that will play out in culture, schools, and in our churches.
The second significant battle on the docket this summer is California's physician-assisted dying law which takes effect on June 9. This is expected to be a huge step forward toward a national euthanasia movement. Folks, the right to life is critical. God designed it, gives it, and takes it away. We are not the shepherds of life. Soon, it is possible with the continued limited resources for health care while at the same time experiencing an expansion of the health care system, the government will determine who lives or dies.
Do not enter into judgement, finger pointing, or hateful conversation. Our battle is the Lord's. It is our mission and assignment to follow our commander into war. Get your helmet, sword, shield, breastplate, belt, and sandals. It is war time and your commander stands ready. It is time to get into battle, PRAY!