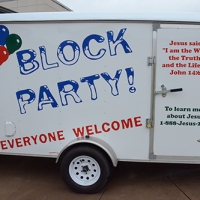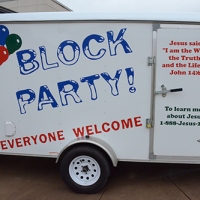 Here Comes the Evangelism Trailer!
by Jeffrey Haglund | April 7, 2016
On the 21st of April we receive our Association's new ministry addition, an Evangelism Trailer! This wonderful evangelism tool is a long time coming to North Central Florida Baptist Association. Churches will be able to use the items in the trailer to attract and engage those not usually interested in "churchy" events. The trailer includes three bounce houses, a popcorn maker, a cotton candy maker, and a snow cone maker. We need more items, but this is a great start.
Please come or send someone from your church to join us as we find out more about the trailer. We will learn how to operate the blow-up bounce houses and popcorn, cotton candy and snow cone makers, as well as facilitate neighborhood transformation through an evangelism strategy utilizing our new EV trailer.
Be sure to mark your calendar on Friday, April 21st at 10:00 a.m. The orientation will take place at our office on 39th Avenue.
SEE YOU THERE!