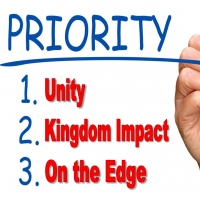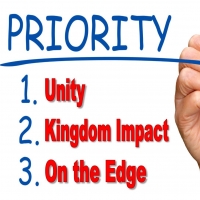 Let's Be Praying for Each Other
by Jeffrey Haglund | February 10, 2016
What makes North Central Florida Baptist Association churches unique? Few times this past year have I been so excited as I was to be standing in our sister church in Micanopy reading the bulletin. On the back in the prayer concerns section I saw what really makes us unique. There was a request for Island Grove Baptist Church.
Island Grove is in need of a pastor. Folks, cooperation is the preeminent attribute of working well together. Seeking God's face for one another and standing in the gap for one another is the essence of Unity. Unity is our first priority. Kingdom Impact and being Cutting Edge are also important priorities in our Association, but Unity often stands illusive. Let me encourage you to take to your knees this month and join us in praying for pastors for the following churches:
Forest Grove,
Island Grove,
New Hope,
North Pleasant Grove,
Northwest,
and Santa Fe
When we pray for the right man, a man who seeks to worship God, lead others in worship, and disciple others, we pray rightly. Pray for men of integrity. Pray for men with compassion and grace. Pray for men who love God most. And pray God would protect and provide for His bride in the meantime.
It is a JOY to serve with you!
Jeffrey